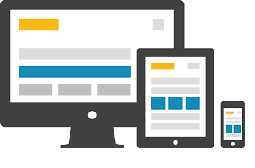 IDS Web Design is part of the IDS Online group of companies which overall function or purpose is to assist on all levels of business communication and interaction.
The Web Design Company has evolved and moved with latest technology and with client requirements to focus on CMS or Content managed Websites and more specifically WordPress website format. These types of Websites remains the most cost effective and easiest for our clients to manage. Nothing makes us more satisfied when we go back to a website we developed to find our clients keeping there sites updated and have added and improved on it, thus making it a tool to be used and updated over time, a dynamic medium of communication.
Getting to know the business

50%

50%

Understanding the website function

80%

80%

Reproducing the brand

100%

100%
Focusing on SEO from the start

100%

100%

Image optimization and clarity

75%

75%

Easy reading site structure

90%

90%
User Experience

75%

75%

Hosted Speed

80%

80%

Relevance

100%

100%
What about that Quotation?
"When I contacted IDS Hosting & Web Design to develop my website, not only did I get immediate feedback but their ongoing support in the development as well as creative side of meeting my needs and understanding my business has made me confident and proud to go "live".  IDS Hosting & Web Design really proved that they appreciate, understand and value their clients and for this I am very grateful."