Website Development and Design done the Content Managed Way
Website Development and Design moving with local and international trends in Content Managed Websites (CMS). All round the best approach to going online. Fast, SEO Friendly, Good looking Websites that are easy to update and keep relevant. During the process of Website Design and Development we look at as many aspects of your business available to ascertain the best Solution for you, our client and for your website visitors User Experience.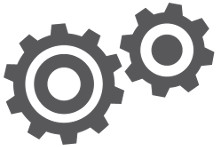 CMS websites are our speciality. Cost effective, SEO friendly, easy to update and maintain. Professional user experience and good looking.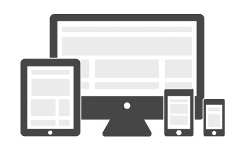 Websites that are fast and look good and on all devices no matter screen size or device make. Responsive design is no longer a luxury.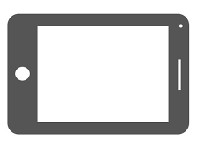 More than 50% of all South Africans now use mobile phones as there primary access to the internet. All websites are mobile optimized.

We highly recommend hosting your new website: our servers are local, fast, reliable and powerful enough to drive your site with ease.

Each website project is measure against its own scope of work, client business model and market to determine the best design solution.
Superior Service comes to mind when I think about IDS WebDesign. IDS is always willing to walk the extra mile and put the needs of Personastaff first. What I love most about IDS WebDesign is their personal touch when it comes to designs and queries. IDS WebDesign created a website that speaks to what Personastaff's motto is – clean, clear, and concise. "You really delivered a site that fits my company and the image I need to portray." The last thing I wanted was a cluttered site like so many others in my field tend to be. I am still getting compliments on it! It's perfect. And you did it on time and on budget and I got more than I ever expected
"When I contacted IDS Hosting & Web Design to develop my website, not only did I get immediate feedback but their ongoing support in the development as well as creative side of meeting my needs and understanding my business has made me confident and proud to go "live".  IDS Hosting & Web Design really proved that they appreciate, understand and value their clients and for this I am very grateful."
"We contacted IDS WebDesign in 2015 regarding the design of the Gansbaai Tourism website. We were met with an immediate positive response. They listened to what we wanted and needed and then proceeded to set up the website according to these requirements. Research was immediately done into what we wanted and advice given as to how it could be achieved. Focus on the SEO right from the start and this ensured that our website remained ranked number one or two. Image optimization is excellent. IDS WebDesign have gone out of their way to accommodate us on all fronts even when we changed our minds a number of times. User experience is very good and they are just a phone call away."
Some of our Development Work (more)