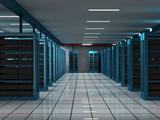 How do I select the correct website hosting! A question I am sure many have asked and still got it wrong. As a hosting & webdesign company we see many of our clients subscribing to our hosting packages and making fundamental mistakes that can cause a unnecessary duplication,  wastage of time and money.
Here are a few questions that need to be considered:
What is the function of the website?
Where is the websites market/audience?
Website platform.
What does it cost?
Hosting companies server specifications.

Hosting support.
Hosting Features.
Email facilities & features.
User interface.
Room to grow.
What is the function of the website?
A smaller site can use a smaller hosting package, hosted in another country and even a shared hosting facility. A large site needs such as an e-commerce site, image rich site, highly interactive social sites needs more processing power, thus a VPS server.
Where is the websites market/audience?
The answer to hosting is if possible host locally, ie as close as possible to your market, but in saying this one must be practical and offset this against cost and speed required. One could get away with internatioanal hosting on a small site, but when speed & maximum processing power is required, local hosting is a must.
Website Platform.
All hosting companies cannot offer everything there is to offer, thus you need to know what it is you want in hosting your website and find the hosting company that has what you need. Most websites and website developers however can work within a Linux or Windows based operating system. In our opinion a stable Linux OS with php & a mySQL database facility will cover almost all of your needs.
What does it cost?
Cost is a big factor, but also taking note of various markets and countries have various costs. South Africa"s bandwidth is expensive but a locally hosted website is very important, so hosting options should allow for an easy upgrade facility and or a bandwidth overage feature. As bandwidth is needed you should be able to add it to your hosting package easily.
Server Spec
Server specifications change from data centre to data centre, and ususally a number of sizes and shapes available within the same data center however most servers will cover most website requirements. Its when your web site needs optimum performance you will need to know a lot more about your server, but at this stage you will probably be looking at a dedicated server which means you can set up what you want.
Hosting Support
This is another very important aspect of hosting. This is difficult to determine, as every hosting company will give you what you want to hear. If the hosting company is very large you might end up in a production line  call centre and if the company is too small your support can be lacking. So what is the solution? Well in these social media times put it out there and ask about the hosting company you are interested in. One comment here, those who are unhappy are more likely to post a comment than one who is satisfied, thus you need to see what the negative comments are to see if they are actually valid or just placed in the media by a negative or an uninformed person.
Hosting Features
Most hosting companies give a good idea of what features are being offered, and its up to the user to determine what is required for there website. If a user is a first time website builder, an online website builder might be something to look into to build your site. What is also important to note is how many parked domains, addon domains, sub domains, email accounts, databases are included in each hosting package. Also things like auto script installers are very helpful, some hosting companies give up to 310 auto script loaders.
Email Facilities and Features
Email and website hosting needs the same branding, thus your website hosting needs to have a good email track record as it also needs to supply your email facility. In these times of SPAMMING & Phishing keeping IP"s unbranded is hard work, so hosting companies need to be much more vigilant on who they allow access to there hosting products. Facilities such as email forwarders, account and user filters, SPAM control, webmail should be included.
User Interface
There are many types of server interface facilities available. Our recommendation is to use the most popular cPanel user interface, its stable and simple to use.
Room to Grow
As your website grows in size and traffic your hosting company should be able to offer you cost effective products that can match your website requirements whether its to upgrade to a large enough package or offer overage on bandwidth and space.